Your style is impeccable (we see you!), and who doesn't love to spend less on clothing? So with that in mind, do you know there are 2 ways you save money with secondhand fashion?
1. You save with lower prices.
Were you aware that resale fashion retailers like Crossroads price their items at approximately one-third of the original retail price? That's right: an item that was originally listed for $75 at a typical retail store will be priced closer to $25 in a secondhand store. Since the store's buyers only bring in excellent condition, gently used pieces, the trade-off for a secondhand piece is practically unnoticeable.

2. You save even more when you sell and trade your clothes.
On top of significantly discounted prices, there's a way to save even more. Buy-sell-trade fashion retailers allow you to sell your pre-loved clothes for cash or store credit. In the case of Crossroads, you'll get 30% in cash of what the item is priced for, or 50% in store credit (AKA trade). For example, if the buyer prices your item at $30, you'll receive either $9 in cash or $15 in store credit. It's your choice! Sound too good to be true? Get all the details here.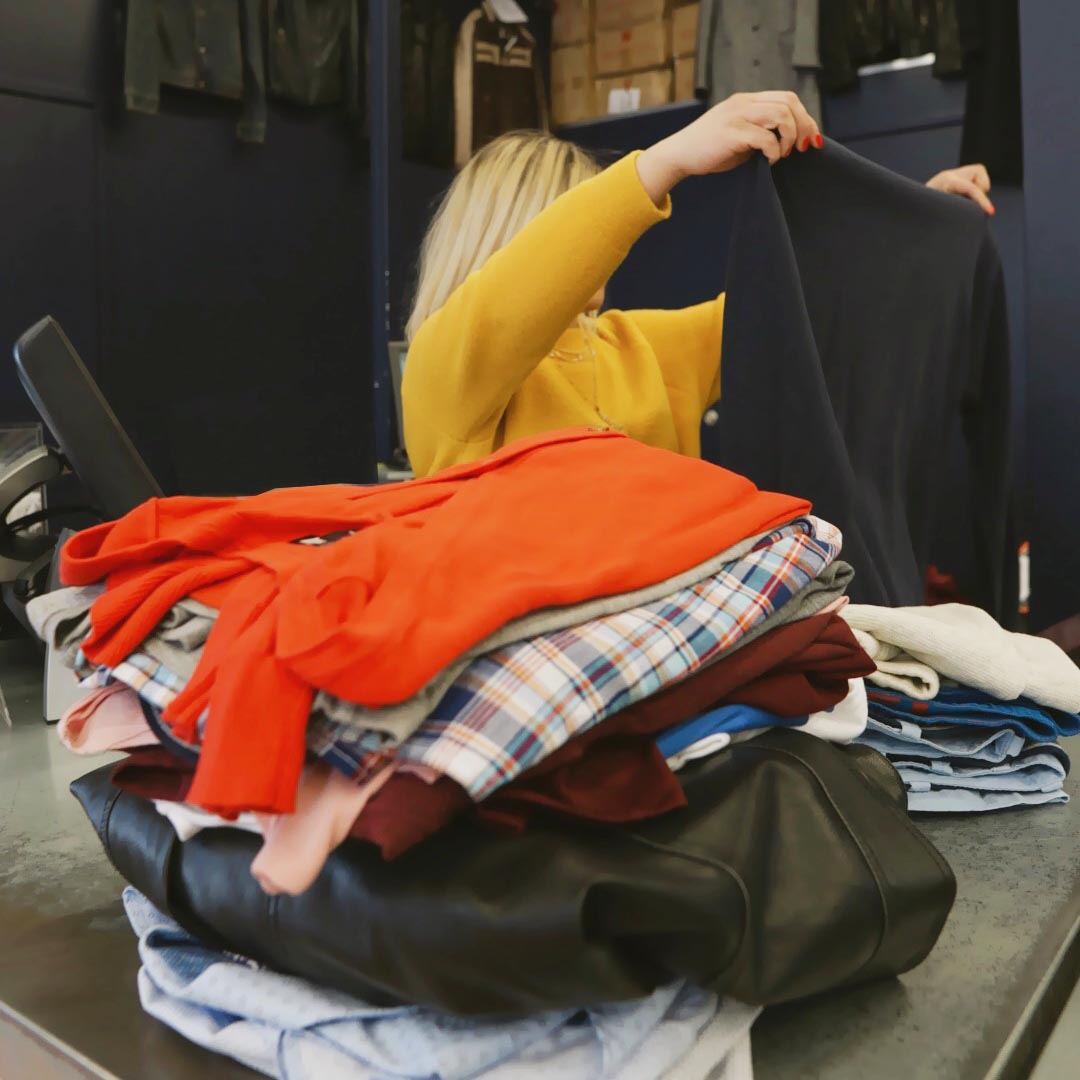 The 2 ways you save money with secondhand fashion don't even include the best savings of all: the savings in environmental impact. Buying secondhand clothing extends the lifetime of clothing and reduces the need for new pieces to be produced. It's a win all around. There you were just being stylish, and you were saving money and protecting the environment too. Well done!
See secondhand fashion at its best on our Instagram feed.