If you're building an investment piece wardrobe, it's likely that an Hermes scarf is on your list. It's one of the best treasure hunt pieces to find in a resale store like Crossroads! Once you get your hands on one– or a similar large silk scarf with as much versatility– try these 9 ways to wear an Hermes scarf.
1. Old Hollywood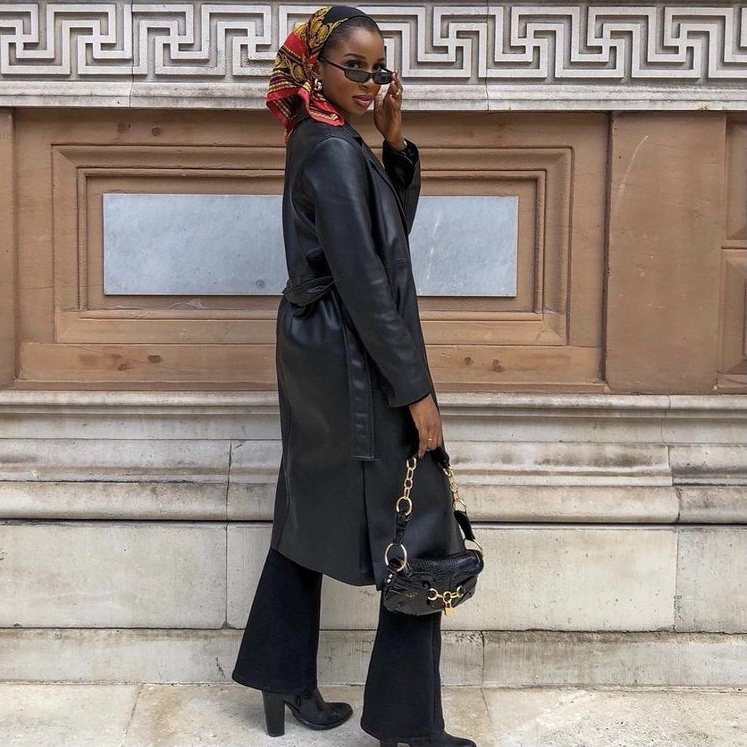 Step 1: Fold it in half into a large triangle and tie it under the chin. Step 2: Add a pair of your biggest sunnies. Step 3: Pretend you're walking to your convertible for a drive along the coast.
2. As a Belt

Keep the rest of the look casual–jeans and a t-shirt work perfectly here–and weave the scarf through your belt loops for a fresh approach to a belt.
3. Loose Wrap

Loosely wrap the scarf around your next once, similar to how you'd wear a traditional winter scarf.
4. To One Side

There are two ways to get this look: tie the scarf around a low ponytail or wrap the scarf once around your neck. Either way, leave one side of the scarf much longer than the other and pulled over one shoulder.
5. With Leather

A traditional piece like an Hermes scarf looks even better when it's worn in unexpected ways. Opt for a leather motorcycle jacket instead of a riding blazer.
6. Multi-Wrapped

In this style, it's wrapped several times around the neck with a small knot to finish. We like how the vintage clip-on earrings make the look even more dramatic.
7. Loose Knot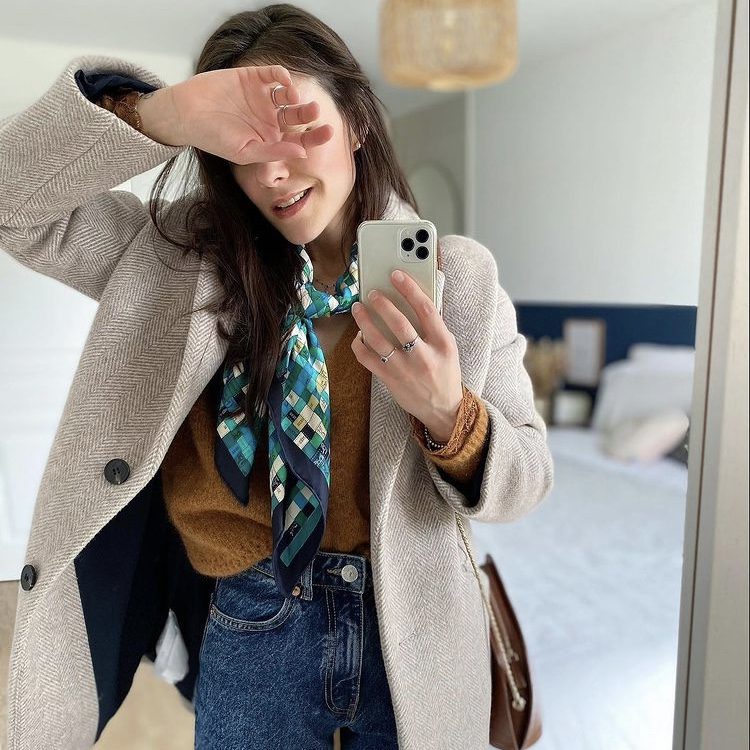 The mood you're going for is nonchalant. The knot is below the neckline and a little imperfect.
8. Headband

An Hermes scarf looks amazing as a head wrap, and the headband style is the easiest one to perfect.
9. Giant Bow
Tie a bow and then fluff out the sides for an exaggerated and fun look.
With our 9 ways to wear an Hermes scarf, did we convince you to add one to your wardrobe capsule? Follow our Instagram feed to watch for Hermes and other scarf arrivals in our stores, and learn more about how consignment works at Crossroads.