If you're wondering how to inspect a Louis Vuitton bag for authenticity, look no further. We have the honor of inspecting them often, and they're one of the most popular items we put on consignment in our stores.
Whether you're looking at a Speedy, a Chantilly, or another bag style, there are a few common checkpoints across all Louis Vuitton bags. I'll cover the top 4 below. All photos included are of bags we've authenticated in our stores.
1. Check the Hardware Weight
Despite the myth, not all Louis Vuitton hardware is brass (which will be easy to identify if tarnished), but it should feel heavy. Lightweight hardware is a major red flag. Most modern bags have hardware made with plated base metals, and brass is now usually reserved for limited edition bags.
2. Examine Leather Stamping
Look closely at all stamping. Stamps should be crisp. This means they align neatly with seams, have well-spaced lettering, and are easy to read.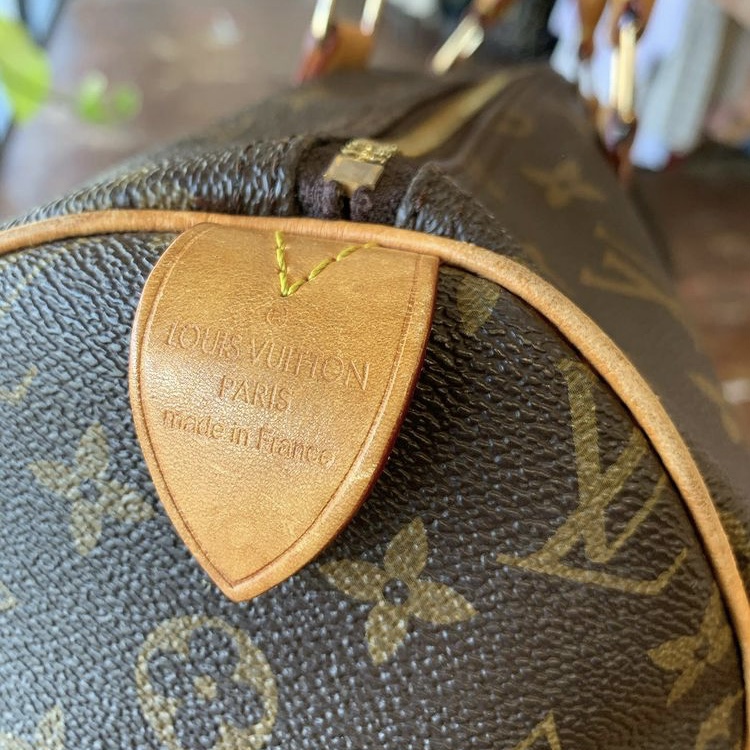 3. Check the Trim and Handles
Louis Vuitton uses Vachetta leather for its trimming and handles. This leather is untreated and develops a patina (darker color) over time. This means that used Louis Vuitton handbags should show some color change in their handles from the natural wear from hands. In the case of Louis Vuitton handles, perfect ones are imperfect.
4. Inspect the Canvas for Fading
Monogramed Louis Vuitton bags are made with high-quality coated canvas that may show color variation over time, but never fades.
Looking for even more information? There are many great online tutorials about how to inspect a Louis Vuitton bag for authenticity, and nothing is better than learning from a former Louis Vuitton employee. That's what makes this interview especially helpful.
If you're in the market for a Louis Vuitton bag, stop into one of our stores to see what we have on consignment or follow us on Instagram to see what's just hit our sales floor.
Photos Via