Our store staff shares a common quality: a passion for fashion. They love to shop, discover new labels, style outfit looks, and buy clothing for our stores that will excite our customers when they browse our racks. For this reason, getting style inspiration from our staff is as easy as visiting our stores or scrolling through our regional Instagram feeds.
I've gathered some of their recent looks below, and I think there is so much style variety to showcase. Like our customers, our staff takes advantage of the thrill of the hunt you can only find in secondhand fashion stores. You never know what you'll find on our racks on any given day, and the result of shopping this way means your OOTD is usually unique to you.
Just take a look at the photos below. You'll find looks that capture everything from upgraded casual to monochromatic to expert layering to playful.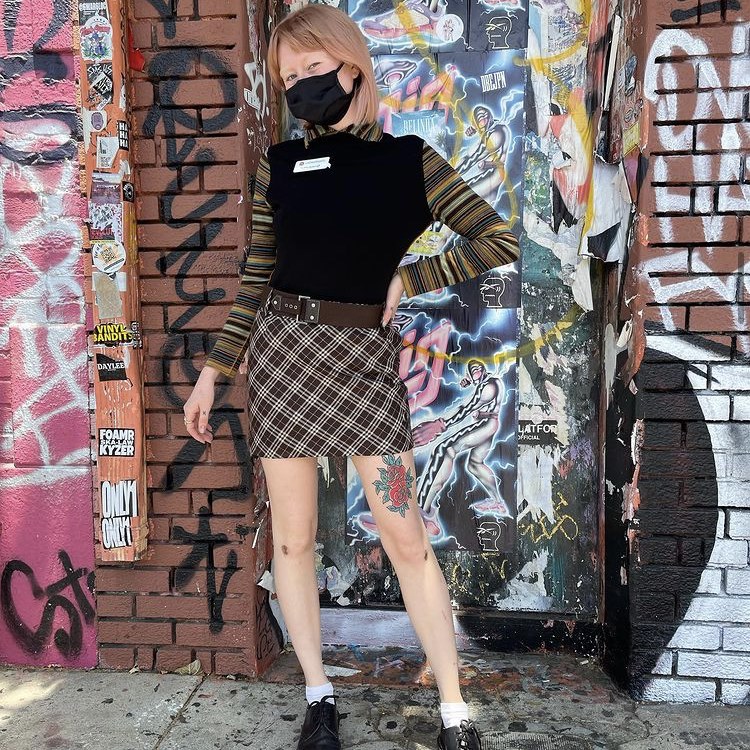 You'll find even more style inspiration from our staff on our regional Instagram and main Instagram feeds. Or stop into our stores to see them in person. Feel free to ask for styling advice and trend tips!