You may be wondering where to buy the best secondhand clothes. We'd like to say it's us, Crossroads!
We encourage everyone to try buying, selling, and trading their clothes. It's good for the environment and your wallet. And, we have some great and friendly competition out there that's helping us spread the word about resale fashion.
But we also have 3 great things that not all of them have!
1. Physical Store Locations
We have 34 store locations across the U.S. These are physical stores where you can actually try on clothing before you buy it! Yep, that's right: no need to buy clothing online and wait with crossed fingers that they'll fit when they arrive.
2. Current & Designer Clothing
Sure, you'll find some great vintage pieces on our racks, but we mostly carry popular current brands. In addition, the clothing and accessories on our sales floors aren't donations. They're pieces that our in-store buyers have hand-selected and bought in from the public. It's curated thrifting at its best!
3. We Pay More
When you sell your clothes to us, you'll earn more money than selling to our competition. We offer clear and transparent pricing and give you 30% cash or 50% store credit based on what we price each item for. We offer even higher payouts when you consign designer pieces. We're talking up to 70%.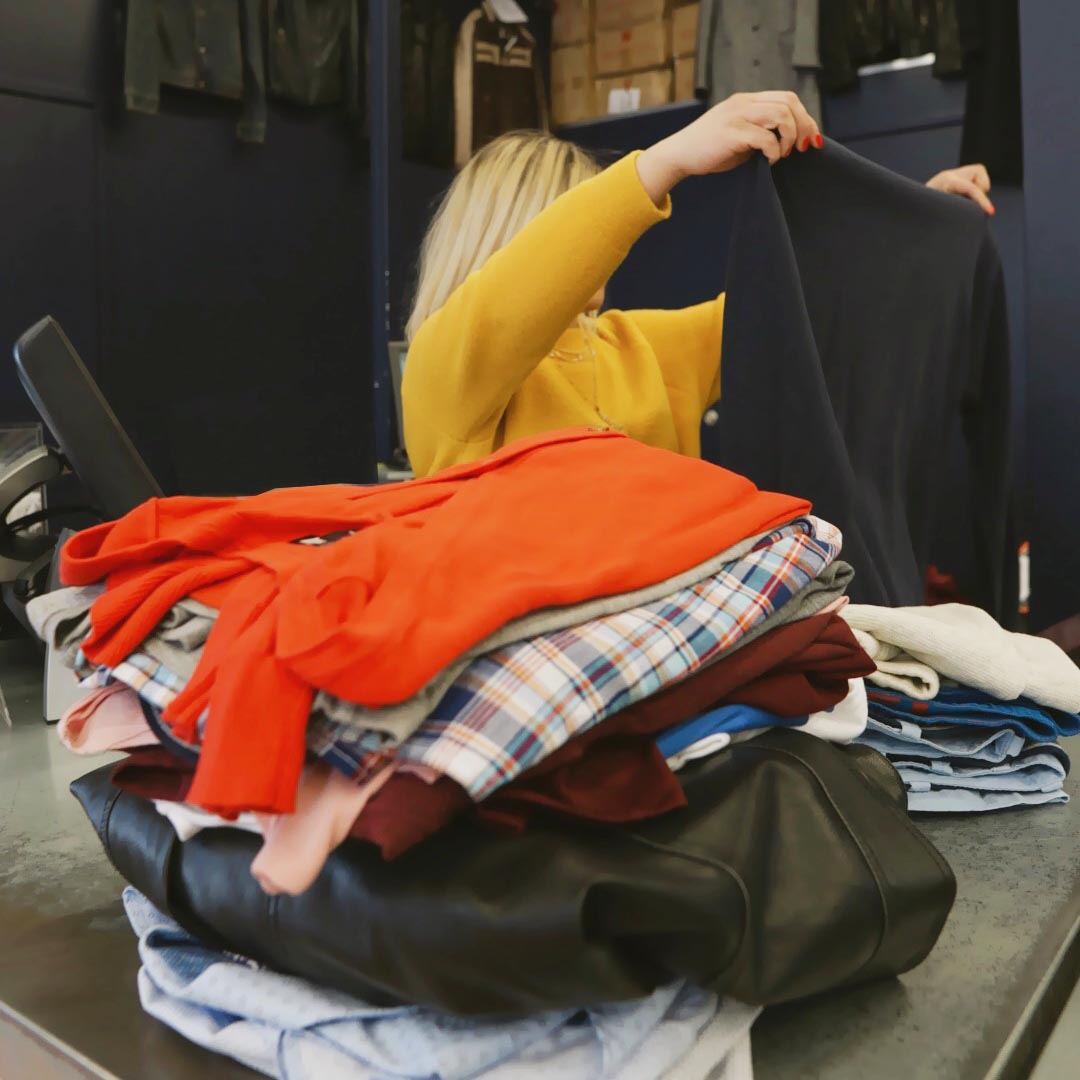 Did we answer the question of where to buy the best secondhand clothes? HINT: it's Crossroads!
Stop into any of our store locations to see for yourself, or follow us on Instagram to see what's in our stores.
You can also find more secondhand clothing store resources and learn about the benefits of sustainable fashion over here on Sustainable Jungle.